Left-Right Marker
The left-right marker is helpful to assign a value to a field for multiple records.
Description​
The LR Marker is a form comprising of two almost identical group of controls. You load the list on one side based on existing values and the other side with the desired values.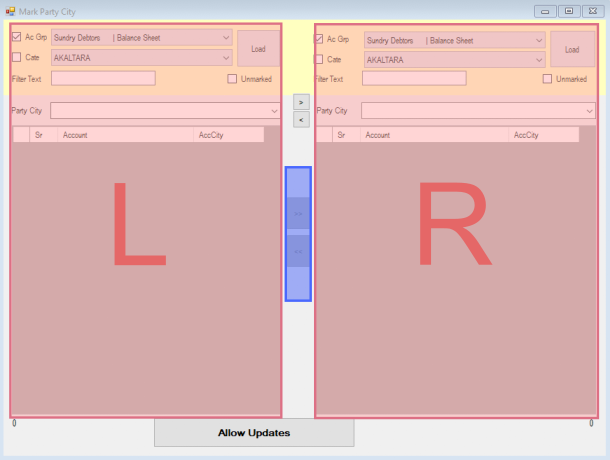 Select the values that need to be changed and use the arrow buttons to update the values of the field in consideration with those from the other side.
The Markers​
We use two types of LR-Markers
Updates the field with a text value.

Values like city and pincode for accounts, or type, category, location for items.

Updates the field with a id-value from another table.

Values like account group, collection group for accounts or manufacturer for items.
info
If the value needs to be updated for a single record then you may do it by directly editing the record in its dedicated entry form.