Posting GST Value
Posting of GST values to the different account heads.

Posting Values​
dsGST can pass the GST related entries on a monthly basis.
Select the Month and click on Generate.
A list of entries that need to be passed for that month are displayed in the Report Section of the form. If all the GST standard accounts are set, the Pass GST Entries button will be enabled.
Click on this button to pass the entries.
GST Standard Accounts​
Setting the Standard GST Accounts is a one-time activity. Here you are expected to specify the accounts where the relevant entries will be posted for Outward (Sales) and Inward (Purchase) transactions.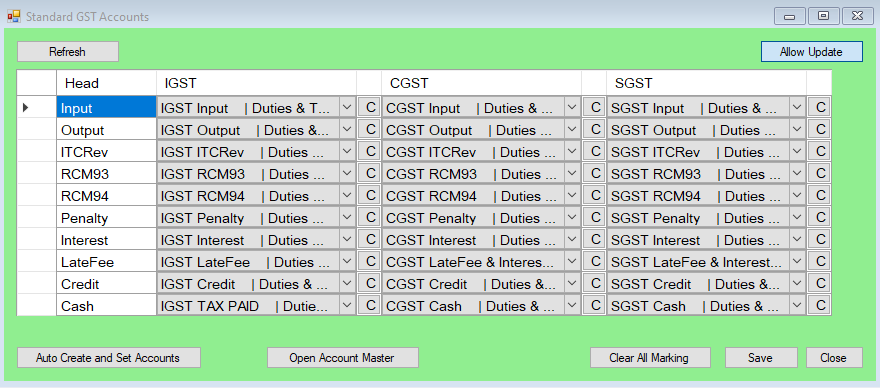 To set the values...
Click Auto Create and Set Accounts and dsGST will create create and define all the required accounts.
Alternately, you may define accounts as per your charts.