Cheques
Manage your cheque books
Receive Cheque Books​
Menu => Master => Cheque Book => New Cheque Book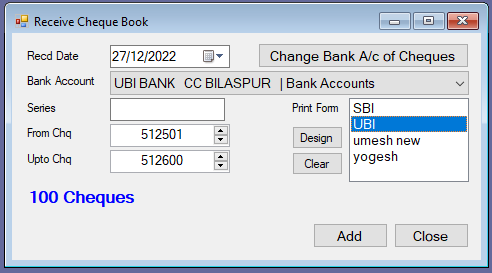 Select the bank account for which the cheque book has been received from the bank.
Enter the numbers of the first and the last cheques.
Select the print layout (design) to be used to fill the cheques at the time of issue.
See Video - Add Cheque Book
If the design of the cheque is not already available in the list, you can create a new design and then mark it.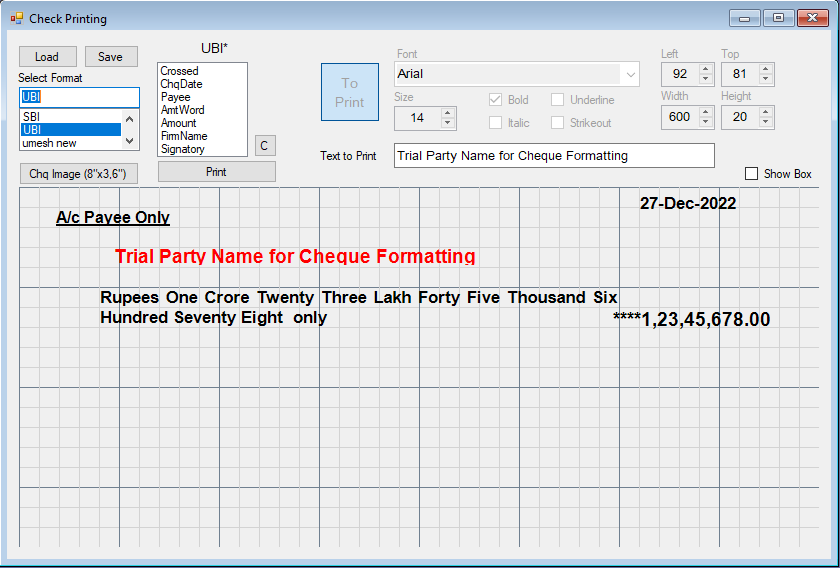 The cheque design can also be marked later or even at the time of issue.
Transact​
In dsGST, cheques may be issued from any one of the following four windows.
Payment / Payment By Bill​
Menu => Transaction => Payment By Bill
Menu => Transaction => Payment On Ac
Issue Cheques​
Menu => Transaction => Issue Cheques
Issue Blank Cheques​
Menu => Transaction => Issue Multiple Blank
Print Cheques​
Covering Letters​
Cheque Printing Designer​
See Video - Cheque Designer